For homeowner like me, it comes with the responsibility to take care of it and that also means setting aside a budget for repair and maintenance. When you think about , it's a bit of a heartbreak when repairs makes you shell out a lot of money because you need to otherwise it would get worse later on. The survey below shows that some of us do not set aside in savings for home repairs especially those who have difficulty making ends meet. But isn't it a smart idea to set save for rainy days?
When you do have money for home repairs,it is important to find a trustworthy company who won't screw you around with your hard earned money for repairs. There are crooked contractors that would trap you into doing home repairs but would short you with it would delay service. It is even a pain in the neck when you get somebody to do the renovation for you as it may make you rob the bank to do it.
But how does it feel to save money when you have to do it yourself? Yes, DIY nowadays a fun and exciting thing to do and will also help you save a lot.  Do-It-Yourself is not that hard now as you can search thousand of ideas online with with friendly instructions.  There are lots of bloggers out there who features their DIY projects like the DIY Vintage Chic who takes pride of turning vintage stuff into a stunning centerpieces.  This is just one of the many online resources which you can use to do your own thing when it comes to home repair.
I watched a realiTV show in my home country and this place in UAE really caught my attention well that I thought I'm gonna include this place in my bucketlist! Yep, I do have a bucketlist and who doesn't? I love to explore new places but most especially places that features garden, flowers, ruins and that kind of stuff. This show featured the Miracle Garden in Dubai and oh boy, I tell you, it is amazingly unbelievable to have a stunning and breathtaking flowers in the middle of the desert. I guess I don't have to say why they come up with such name huh?
See what I am talking about? It blew my mind how they come up with such awesome garden that surely draws a lot of visitors around the world. The garden features petunias and creatively used it featuring places or animals and scenery. Like this peacock that oh so beautifully arranged.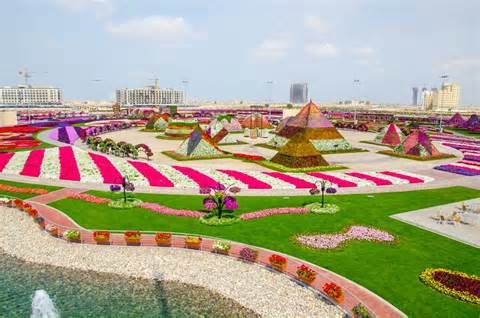 The picture above showcased the Pyramids and that alone, tells you how magnificient they are for coming up with such idea and may I reiterate, in the middle of the dessert. I can't imagine how many petunias and other flowers they have neatly arranged. I so love petunias and every year, there's no way I would missed out on having it on my garden. This type of flower have so many varieties and colors that is so vibrant and lovely. This place is surely in my bucket list. Yep, you heard me, I do have a bucket list! I am a travel at heart and I wanna go to places I have never been before.
It is only March but I am now looking at things my husband would like for our anniversary. It's a bit of a challenge to find a gift for my husband on special occasions as he is pretty much the person who can afford what he wants or more to say, what he needs. But one thing is for sure, my husband is into music and musical gadget so I am not eyeing on this vocal looper at musicians friend that I think he doesn't have yet. I may have to make sure and check if he doesn't have this yet because some gadgets he already has are like aliens to me and I don't have any idea what it is for.
I hope my online earning would come to a full blast so I can afford to buy this one for our anniversary. The husband always gives me nicer gifts and I wanna give back the thoughtful gestures. I still have couple of months to save and look for some more options but this one is definitely on the list.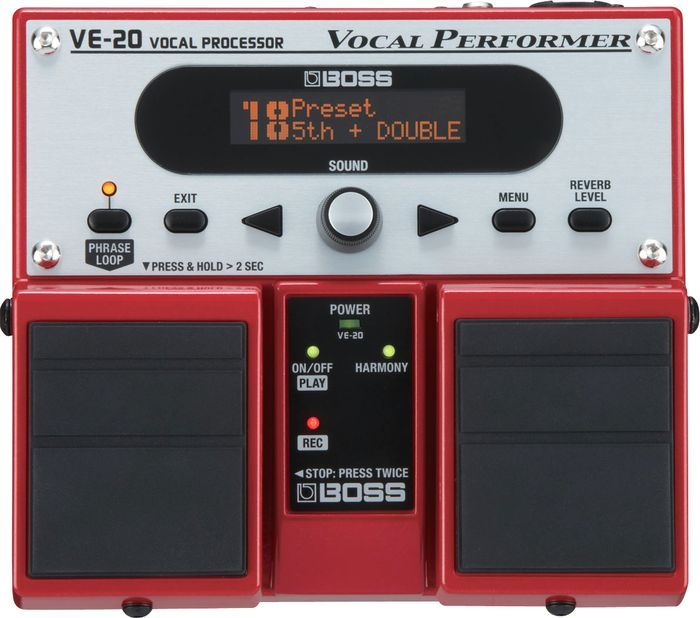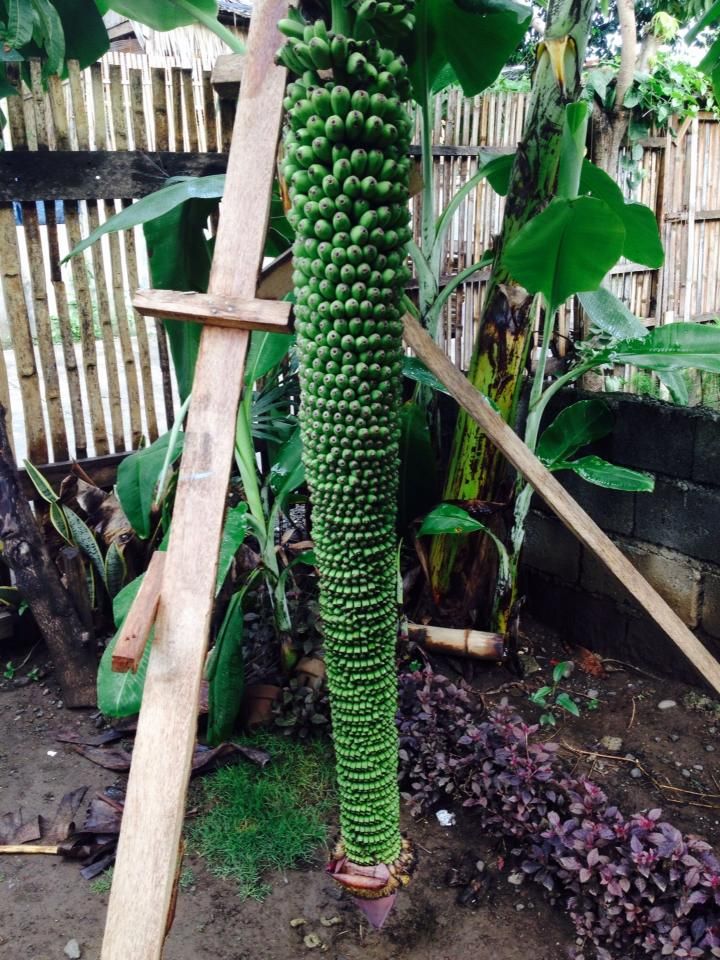 This banana is amazingly THE LONGEST banana plant I have ever seen. I have seen some of my friends taking photos of this variety and I thought it wasn't real before I saw this one proudly growing in my parent's own backyard. The Usual banana would only grow a quarter of that size. If you can see in the picture , they have already put braces to support the weight of the growing banana. They even dig up the ground because it is almost kissing the dirt. Too bad it didn't stand long enough for me to take a picture of it myself because it already started to ripen and they had to harvest it.
This is the variety where you have to boil or make banana fritters but because there little and way plenty, best bet of cooking for this is boiling. I have seen banana hearts starting to shoot up and grown so I hope I can see the again this long when I come back for vacation.